Dentist in Chatham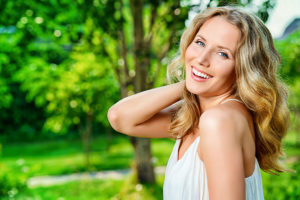 Our patients love using the intra-oral camera as part of their dental care experience. We are proud to offer a wide variety of dental health services for patients of all ages. As part of our ongoing dedication to providing effective dentistry and comfortable care, our expert dentist has integrated many advanced technologies. One of our patients' favorites is the intra-oral camera.
The intra-oral camera is a very small device, about the size and shape of a pen. It is used to record images of your teeth, gums, mouth, and tongue from inside your mouth. Due to its small size and sleek design, it is comfortable, easy to use, and able to view a wide range of angles. The intra-oral camera is a safe and effective tool that can be used with patients of every age.
The intra-oral camera device is connected to a full color display screen and to a computer. Due to its small size and sleek shape, the intra-oral camera can view and record detailed images of your teeth from angles not visible to the naked eye. What's more, the images it captures can be immediately viewed on the display screen by both you and our dentist.
Our experienced doctor finds the ability to immediately view digital images of your teeth to be a highly valuable resource for both diagnosis and treatment planning. With the intra-oral camera's digital imagery, we can instantly view your teeth with much greater clarity than other methods allow. This can be crucial in ensuring early detection of serious dental health issues like periodontal disease or tooth decay. Early detection is a key factor in ensuring positive treatment outcomes.
What our patients most appreciate is that, by utilizing the viewing feature of the intra-oral camera, we can show you exactly what dental health issues we find. This has led to improved communication between our dental team and our patients. In addition, this visual medium assists our patients with greater understanding of the reasons and goals for our treatment recommendations.
Each time the intra-oral camera is used, a new disposable cover is employed, to ensure your health and safety at all times. After your exam, images captured by the intra-oral camera may be digitally stored, printed out, or deleted, depending on the individual need.
For more information about the intra-oral camera or to schedule an appointment, contact our office.