Meet Our Doctors
Dentist Chatham
Meet Dr. Bowden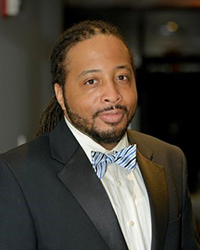 Ogbonna Bowden is a graduate of the University of Michigan School of Dentistry. He is a member of the Chicago Dental Society, the American Dental Association, the Illinois Dental Society, and the Academy of General Dentistry. Dr. Bowden seeks to provide our patients with incredible service and great dental care. He strives to satisfy your dental needs, utilizing the latest technology available.
Since he graduated from Michigan, Dr. Bowden has completed numerous continuing education courses in Implants, orthodontics, functional appliances and cosmetic dentistry. He has also completed the postgraduate program in esthetic dentistry level I at the University of Minnesota School of Dentistry. These continuing education courses allow Dr. Bowden to offer a wide range of treatments for our patients.
In his free time, Dr. Bowden enjoys mentoring others, spending time with his family and friends, cooking, biking, and playing chess.
Dr. Rodney Blaney